ActiveX Products by COMPONENTAGE Software
» Found 2 items by COMPONENTAGE Software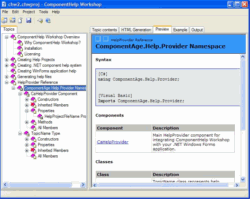 by COMPONENTAGE Software
ComponentHelp Workshop provides an easy-to-use system for creating and managing help projects and related files. .NET developers can use it to build, update and maintain documentation for .NET components/assemblies and WinForms applications with minimal effort.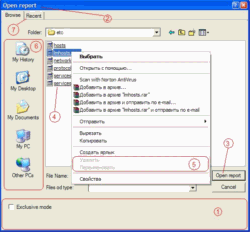 by COMPONENTAGE Software
Powerful replacement of the standard .NET dialog components. Dialog Workshop .NET contains 10 dialog components which you can use (instead of standard .NET components) to extend Windows common dialogs without writing a line of code! For example, you can add preview pane in Open/Save dialogs in 10-15 minutes using your own .NET WinForm! Many new features which do not exist in original .NET dialog components are available.