ActiveX Products by Chado, Inc.
» Found 3 items by Chado, Inc.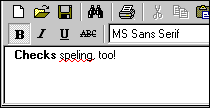 by Chado, Inc.

SpellEditor is a Rich Text word processing control that includes MS Word compatibility, mail merge, HTML import and export, AutoType, configurable toolbars, find-replace, Print Preview, printing, and built-in spell checking using a dictionary of over 134,000 English words. Works in VB, VFP, Access, VC++, VB.NET and Web pages.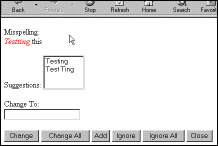 by Chado, Inc.


A spell-checking Active Server component - using an English dictionary of over 135,000 words. Includes custom dictionaries, suggestions, etc.