ActiveX Products by GridLinx Software
» Found 2 items by GridLinx Software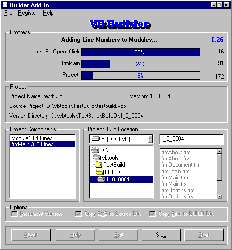 by GridLinx Software

Pinpoint Errors in Your Programs with Line Numbers, Add line numbers and compile your program. Each line numbered version is created in it's own directory based on the project's version number.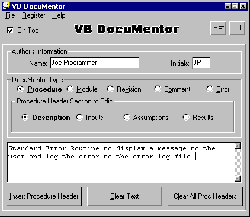 by GridLinx Software

Easily DocuMent Your Code With One Click, Insert Error Handlers, Track Revisions, Indent your code, Close all Code windows.