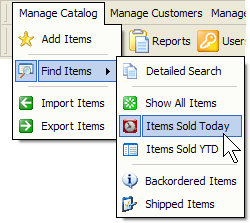 Active WebMenu
by QSAPI

See All Products by QSAPI

Visit QSAPI's Web Site
Put Office XP style menus and toolbars into any web page. Use customized icons, colors, fonts, and tooltips. You can even create unique context (right-click) menus that pop-up anywhere inside a web page! Visually build and configure menus and toolbars using the FREE Active WebMenu SDK. Then, at run-time, take total control of your web application's user interface using either JavaScript or VBScript.
Note: Active-X.COM has not tested this software. It was submitted directly by the software publisher and listed on Active-X.COM for your convenience. It is advised that you only download and install software from sites you trust.
Additional Information
Publisher
QSAPI
Version
2.0
List Price
$199.95 (U.S.)
Category
WWW / Internet / TCPIP
License
Retail
Submitted
8/13/2004
Usage
ActiveX Control
ActiveX DLL

Special Requirements
Microsoft Internet Explorer 4.01 or higher.