ActiveX Products by Shunra Software LTD
» Found 2 items by Shunra Software LTD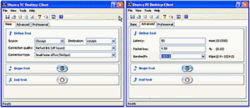 by Shunra Software LTD
Shunra's VE Desktop Standard emulates a Wide Area Network (WAN) network link so you can test applications under a variety of current and potential network conditions from your desktop. Isolate network impairments such as latency, jitter, packet loss and bandwidth and solve potential problems prior to rollout. Predict real-life application performance over the networks, find and fix problems, determine capacity requirements, and much more.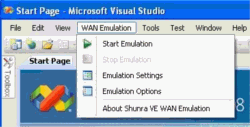 by Shunra Software LTD
VE Desktop for Microsoft Visual Studio is a one-of-a-kind solution that provides application developers with the capability to test application readiness for the network, before releasing the application to network testing and production. When in the network performance testing phase, this network-aware application development process will have surely saved you time on being able to rollout and deliver.